Learn Arabic online with certificate: Do you want to learn Arabic? Suppose you like that or even want to know about the Arabic language and tips to understand it or learn other languages. In that case, this article is for you as we will discuss all these details, and also we will discuss the best platform through which you can learn the Arabic language with ease.

Join Now to Get 2 FREE trial classes
learn Quran online
Learn Arabic online with a certificate
If you are passionate about Arabic and want to learn it because it is a beautiful and distinctive language, you will find pleasure in studying with us.
 And suppose you are a foreigner and want to learn the Arabic language for self-development or to find better opportunities in the labor market.
In that case, the Quran courses platform will be the ideal choice for you, where our platform teaches Arabs who want to master the Arabic language and foreigners who wish to start studying it.
And we even teach it to children, which significantly affects their mental development.
All this is done by the best-specialized teachers who teach the most straightforward way and through well-thought-out plans that help with your development.
You will also find with us your comfort in studying because we provide you with learning online, which saves you a lot of effort and money. Other than that, our courses are distinguished by the best available prices that help you complete all your courses without any financial burden, and we also guarantee you the best results.
And if you want to learn Arabic online with certificate, the Quran courses platform will be the most suitable for you, as we rely on giving a certificate to all learners with us.
Learn Arabic online with certificate for foreigners
What makes you learn Arabic with a diploma?
Some reasons why you learn Arabic with a certificate: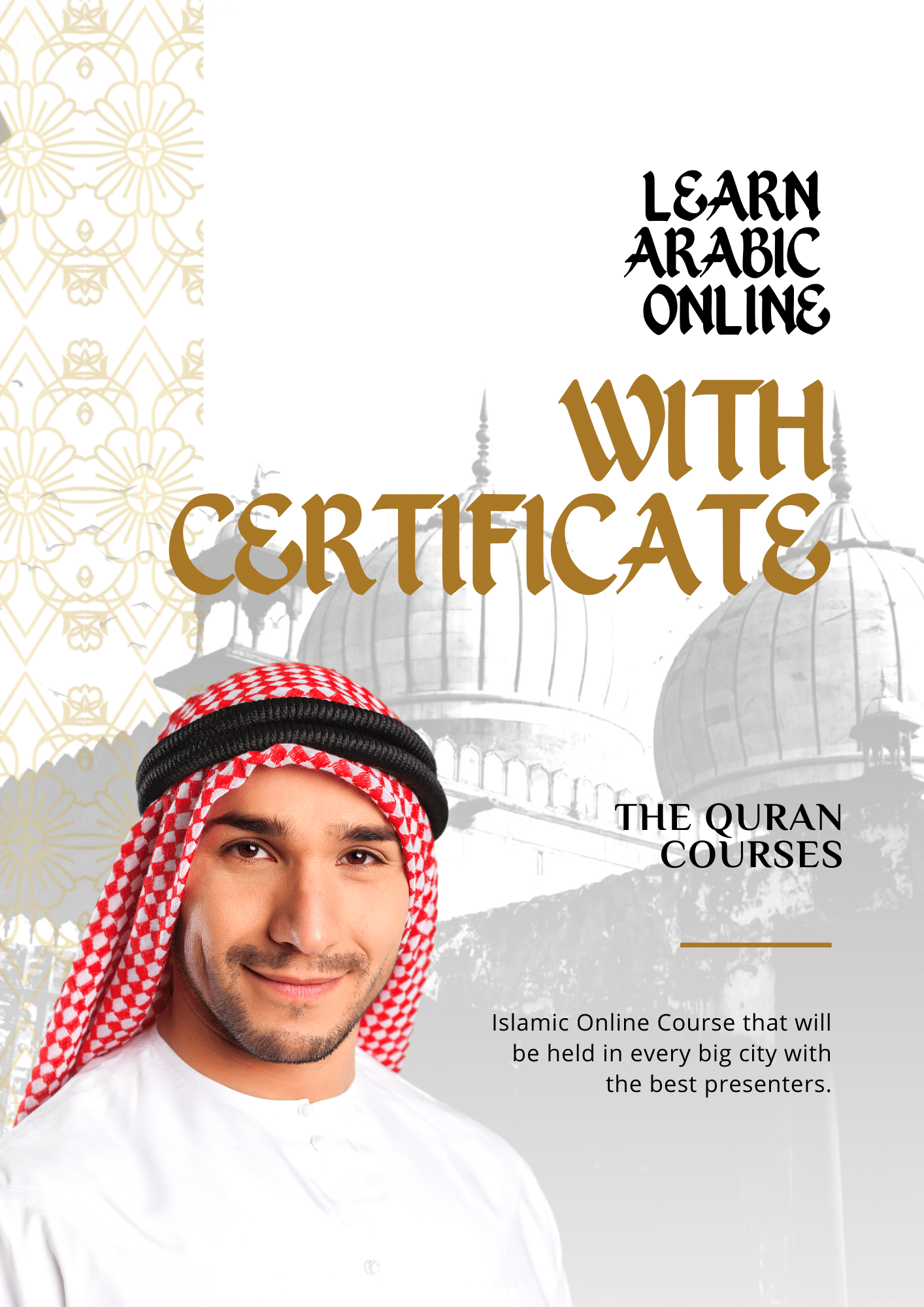 It's an exciting adventure
Learning Arabic online with a certificate means navigating to a new alphabet and getting used to writing from right to left. You may have analyzed a language such as English, French, and German as a second or third language and opened your mind to new languages.
Then it is time to strain your brain muscles and get into an unusual foreign language experience with Arabic.
It's a very excellent language
If the languages ​​learned were in a famous race, Arabic would be in the first place.
There is a great demand for this language in regions like Europe and the USA, where Arabic is not widely spoken, and the masses learning Arabic is increasing day by day.
This increases the quality of teaching and provides more reliable opportunities for language learners.
Increases your job prospects
  Regardless of the language, including a second language on your resume is a great privilege. Arabic, an unusual and in-demand language, will provide you with job opportunities you cannot face every day. Whether you aim to become a translator or interpreter or want to secure a place in journalism, Learning Arabic will open any door for you.
You will also join a community of millions
In addition, Arabic is one of the most spoken languages ​​in the world. Modern Arabic is the fifth most spoken language in the world, with 420 million people and 22 countries classified as a mother tongue.
It is a vast language with more than 30 different species and hundreds of dialects.
It has satisfying lines.
There is no doubt that ancient Arabic calligraphy is of impressive beauty with its lines and structure.
Arabic text is dazzling, whether engraved on the walls, found in centuries-old religious inscriptions, or written on your notebook as you practice writing.
Provides an opportunity to work in the Middle East
Dubai is not only a great place to study but also a beehive for job opportunities;  Dubai is flooding many bustling companies and their high-paying positions.
Several business lines such as energy, finance, architecture, and air transportation have an international presence here. These sectors attract ambitious and potential fresh graduates to Dubai's skyscrapers and lively streets.
Indeed, the number of foreign residents and expatriates here is undoubtedly significant. Still, learning Arabic to better integrate with the local community and lifestyle will be helpful.
Learn Arabic online with certificate for Arabs
As an Arab, mastering the Arabic language, which is your mother tongue, will be one of the best decisions in your life for several reasons:
Learning the language and deepening it increases your mental development and maturity

Your mastery of the Arabic language will make you delve into all its branches and sciences that may make you unique.

Reading the Noble Qur'an and contemplating its verses will become much easier for you.

Being fluent in your native language will significantly increase your chances of working.

Also, mastery of your mother tongue, Arabic, will help you learn many other foreign languages ​​quickly due to its similarity with some foreign languages ​​in the lexicon and because it is classified as one of the most challenging languages ​​in the world.
 Finding it will make learning other languages ​​easier than you can imagine.
Some tips to learn Arabic perfectly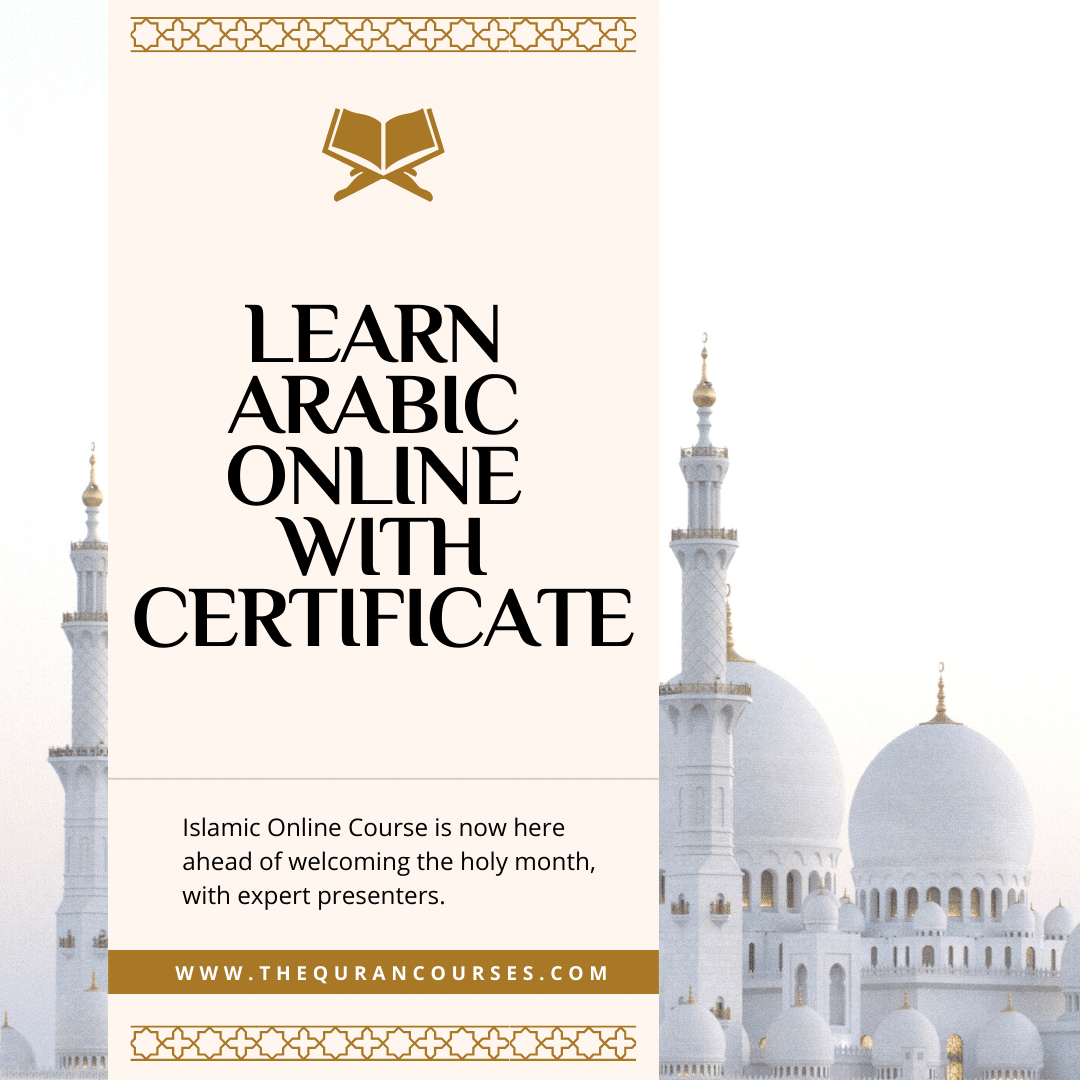 Speak and listen
Practicing the language you learn is one of the essential steps that make you master it.
Try to speak in Arabic about the things you love with your friends, and make sure to listen to the rhetoric of its people.
Practice writing and translating
You have to hold the paper and the pen and empty your feelings and thoughts; it may strangely help you develop in the language and your ideas for the language you are learning.
Read the most famous Arab writers
Reading literary books will increase your language skills in a way you will not imagine, help you to arrange your thoughts in writing and send your thoughts, and develop your writing style.
In our Quran courses platform, we will help you practice all this and study the Arabic language most efficiently, in addition to a significant advantage that you will not find on most platforms, which is you can learn Arabic online with certificate.
Check out more of our courses: Learning Arabic