Learn Quran Online with expert Quran tutors | Join FREE For A Month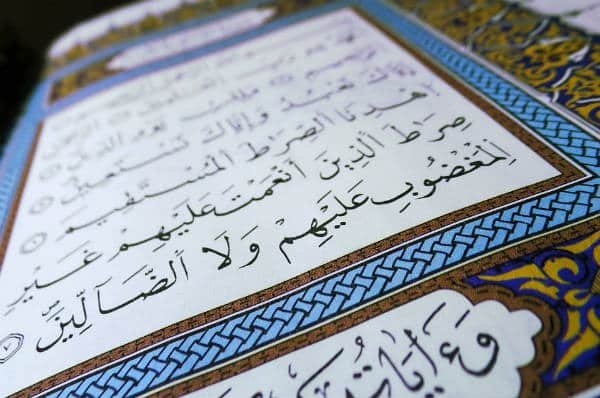 Learn Quran online at a flexible time and affordable fee. Students can attend classes from anywhere through the internet connection. They can use any device connecting through internet and Skype. The Quran Courses academy is a virtual academy dedicated to 24/7 Quran teaching. The online teaching methodology is accepted worldwide by parents and learners. We receive valuable feedback from our satisfied customers every day. Online Quran services are admired and hired repeatedly across the globe. 60% of beginners joined us again for advanced learning. 80% satisfied customers referred our services to friends and family. The Quran Courses Online Academy continues to serve due to the higher level of customer satisfaction and preservation. Join now to Learn Quran Online
Why learn Quran online is more convenient?
Learn Quran online became an easy and affordability with The Quran Courses Academy. Do not miss our free trial classes.
One to one interaction is a plus point to learn and memorize.
3 Easy Steps to Learn Quran Online
Click on Register link.
Complete Registration form and signup.
24/7 Customer Support will contact you soon.
Basic Quran Courses:
Basic Quran Alphabet Learning
Advanced Level Quran Learning
Tajweed Rules
Memorization of Quran
Memorization of Last 20 Surahs
On-Demand Memorization of 40 small Hadiths and 40 Duas
Memorization of Salah (Prayer), Wudhu and Ghusl Methods
Other Necessary Islamic Principles
Learn Quran online from one of the best Quran tutor Live Online in Real-time via Skype
No CD, DVD, Video Text Files are required
The Quran Courses Academy is the best platform for Quran Learning
Learn Quran Online Benefits:
Learn by a Live Quran Tutor at Skype.

Choice of Male and Female Quran Tutors.
Read Quran in only 3 months ( 5 days/week classes)
One to One Interactive Classes!
Anywhere, All Countries are supported.
Any Device, Works on Any Laptop, Smartphone.
Anytime, Learn at Your Preferred Time.
Interactive Classes, Whiteboard, Audio, Video supported.
24 hours Online.
High-Speed Internet Connectivity.
Electricity Backup.
Quality Control Department.
Monthly Students Test for Quality Assurance.
Methods of payments
Payment can be paid via credit and debit cards. First two lessons are free of cost!
Learn Quran online for adults
Learning The Qur'an online has been one of the most useful and effective procedures that help Muslims around the world to learn the Quran and Islam. The motive of our institute is to provide Quran lessons in a simple and flexible way to children and elders at home, it's easier than you think. Now, you and your children can acquire the knowledge of Islam at their home before your eyes, so no need to drive your children away from a mosque to learn the Qur'an with Tajweed. We can help you read the Qur'an with the proper Tajweed rules and improve your Quran recitation.
Alhamdulillah since 2013, many people have completed and memorized the Holy Quran of our institute. It does not matter if you are young or old, or you are a beginner, with the help of our highly trained tutors, we will start guiding you from Noorani Qaida's basic lessons that progressively improve to the higher level of Tajweed. Our institute has the most effective program to learn the Quran through the Internet. More than 5000 students have benefited and many benefits, Learn Quran Online on Skype.
Learn to read Quran online
Quran Reading Online and learning the Quran online is an easy way for Muslims, new Muslims, and their children to learn the Holy Quran. All you need is a PC, a headset with a microphone and a broadband Internet connection to learn the Qur'an online. Alhamdu Lillah we teach the Qur'an face-to-face Quran Online Course using the latest software technology and the latest teaching methods of Quran and tutors.
It is the perfect and easy way to learn the Qur'an, religion and basic Islamic teachings in the light of Al Quran, Sunnah, and Hadith. Now, students of any age in any country can get online Quran lessons to learn Qur'an online according to their own schedule and location. Parents can now watch their children learn the Holy Quran before their eyes.
learn Quran online skype
Quran Reading Online Courses is primarily designed for children and adults who want to take the first step in learning the Qur'an online and reading the Qur'an from the Arabic alphabet. In sha Allah this Quran reading course makes the student able to read the Holy Quran with the rules of tajweed.
This course consists of 3 stages:
Noorani Qaida: Within a period of 1 to 3 months, the student can finish this little book as a basis for reading the Quran, we teach students in this duration how to pronounce the letter of his specific place in the Arabic language which is very necessary for the correct Quran read online.
About Online Qur'anic Teaching In today's modern world, new and improved techniques for acquiring knowledge are becoming increasingly important. Technological advances have made it possible to learn any subject of interest without having to attend an institute or school as a regular student.
Learn Quran online with Tajweed
What's easier than sitting at home with all the necessary requirements at your fingertips? A computer, to which almost everyone has easy access, a broadband Internet connection, a headset (one with a speaker and a microphone) and a simple communication software – everything can be achieved. These are the only things you need to start your favourite Islamic course.
We give the best opportunity for students to learn the Qur'an with the convenience of their time. Compared to other online Koran academies, we are renowned for consistency and flexibility.
Learn Quran Online FREE
3 Days Free Trial Quran and Arabic lessons
The Quran Courses Academy offers 3 FREE trials  Quran, Arabic, and Tajweed Classes with native Arabic Tutors.