The best female Quran teacher is now available to offer online Quran classes for ladies conveniently in your own home. Women from all over the world can take Quran classes online with us. We have qualified and experienced female Quran teachers for girls and women. For teaching Quran reading with Tajweed and online Quran classes for ladies to non-native speakers, we also have native Arab and Egyptian female Quran teachers.

Join Now to Get 2 FREE trial classes
learn Quran online
Online Quran classes for ladies
Online Quran classes for ladies are highly available with us and are carried out by a professional team of teachers.
Our female Quran tutors are devoted their time when teaching the Quran.

They engage children in engaging and participatory Quran classes.

You can sign up for a free trial lesson at any moment with a female Quran teacher based on your schedule.

Our female instructors speak Arabic and English very well.

Some of our sisters are eager to study the Quran in Urdu with Tajweed from a female tutor.

As a result, we have excellent Quran teachers for women who speak Urdu and Pashto.
Native Arab, an Egyptian woman who teaches the Quran
You can learn the Qur'an with your children in our classes from native-Arab female Qur'an teachers.

We have Quran instructors from Egypt, Saudi Arabia, Jordan, and other Arab nations. for sisters and children. They hold a Tajweed and Ijazh certification.
Characteristics of our female Quran teachers:
Committed, punctual, and available around the clock.

Holder of two Quran Memorization Certificates.

Excellent Tajweed and reciting abilities.

Ijazah Tajweed Certificates.

Excellent communication skills and fluency in English, Arabic, and Urdu.

Graduates of reputable Islamic institutions, such as Umm Al-Qura Makkah, Al-Azhar University in Cairo, Egypt, International Islamic University in Islamabad, and others.
Who can sign up for this course?
Anyone who can read the Holy Quran can begin memorizing it with the help of our online Quran tutors.
You can memorize the Quran with ease, thanks to knowledgeable Quran educators.
The secret to completing memorizing in a short amount of time is regular attendance of online Quran classes for ladies and reviewing the lessons after the classes.
Women can study the Quran with the assistance of female Quran tutors.
According to Our Courses, many women prefer to learn tajweed and the Quran online from female instructors.
To teach adult women who are just beginning to learn Quran online with tajweed in English, Urdu, Hindi, and modern Arabic, we have a large number of female teachers who are experts in Tajweed and Tarteel laws.
Our online Quran classes for ladies are of the most outstanding caliber since all of our female lecturers have the same credentials as their male counterparts.
We have the highest availability and most qualified female teachers for mothers and parents who seek female teachers for their children.
How Online Quran memorization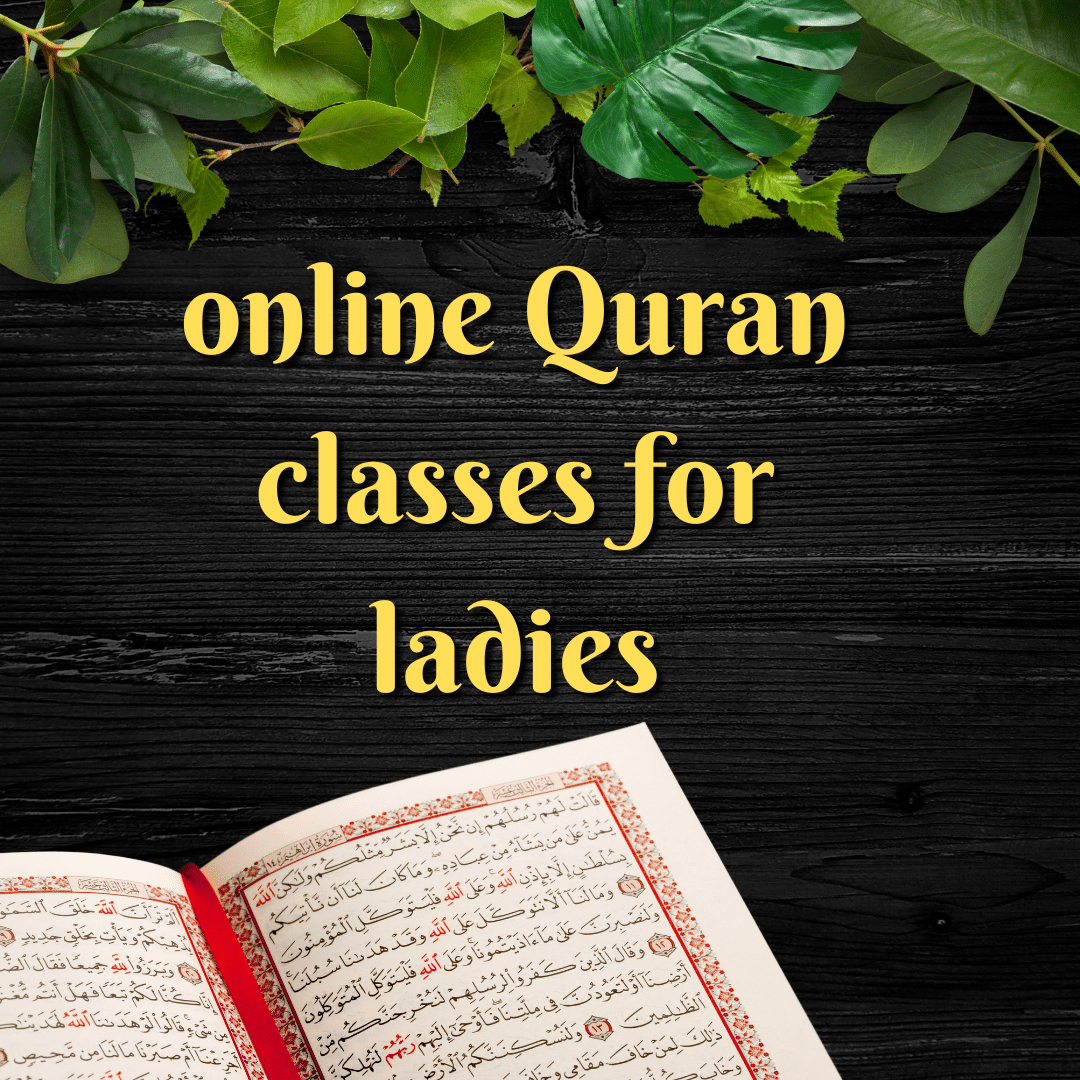 When a certified Quran instructor is recruited to educate, memorizing online Quran classes for ladies becomes simple.
Every Muslim dream of memorizing the Holy Quran, but most of our brothers and sisters find it impossible to pursue this dream due to their hectic schedules, irregular lives, and lack of guidance.
We are aware of the significance of remembering.
For those brothers and sisters who have a solid desire to memorize the Quran, we at We have created this course called "online Quran classes for ladies."
Under the supervision of the management of the Quran courses, we offer a flexible schedule and a very straightforward and uncomplicated process for memorizing the Holy Quran.
If you set aside time and give it your full attention, you can quickly memorize the Quran home. You may take your classes whenever and anywhere you like on your PC, iPad, or smartphone.
You will experience the atmosphere of an Islamic center with us as we use traditional and contemporary methods for online Quran classes for ladies. Please contact us for more information about our free Quran memorization classes.
The Worth and Advantages of Learning the Quran by Heart
To memorize the Holy Quran is a perfect honor and pleasure for any Muslim. Allah will recognize and reward those who remember the Holy Qur'an and follow it with tremendous rewards, raising their standing in Paradise to a degree commensurate with what they memorized.
Online Quran study with Tajweed for women
By offering a cheap and easy option for kids and adults to learn the Quran online with tajweed while relaxing in their own homes, we hope to better the lives of Muslims.
The Quran's lessons are most pleasant for Muslims who have mastered Tajweed and Tarteel and have complete knowledge of the verses.
We have committed to developing the best methods for teaching students how to accurately read and recite the Quran, including user-friendly interactive online resources.
Our highly knowledgeable and skilled instructors will guide you or your kids through personalized sessions that will bring the enormous joy of Quran adoration into your home.
The Advantages of Online Quran classes for ladies with the Quran Courses
Learning the online Quran classes for ladies allows you access to the best professors from the United States, Pakistan, Egypt, Jordan, and Saudi Arabia, as opposed to being constrained to the small pool of instructors in your neighborhood.
We have teachers proficient in English, Arabic, and Urdu who can teach the fundamentals of Tajweed and Arabic to students who are new to it.
In addition, just because there are many advantages to learning while still, a child does not mean it is ever too late to begin implementing the teachings of the holy book.
Conclusion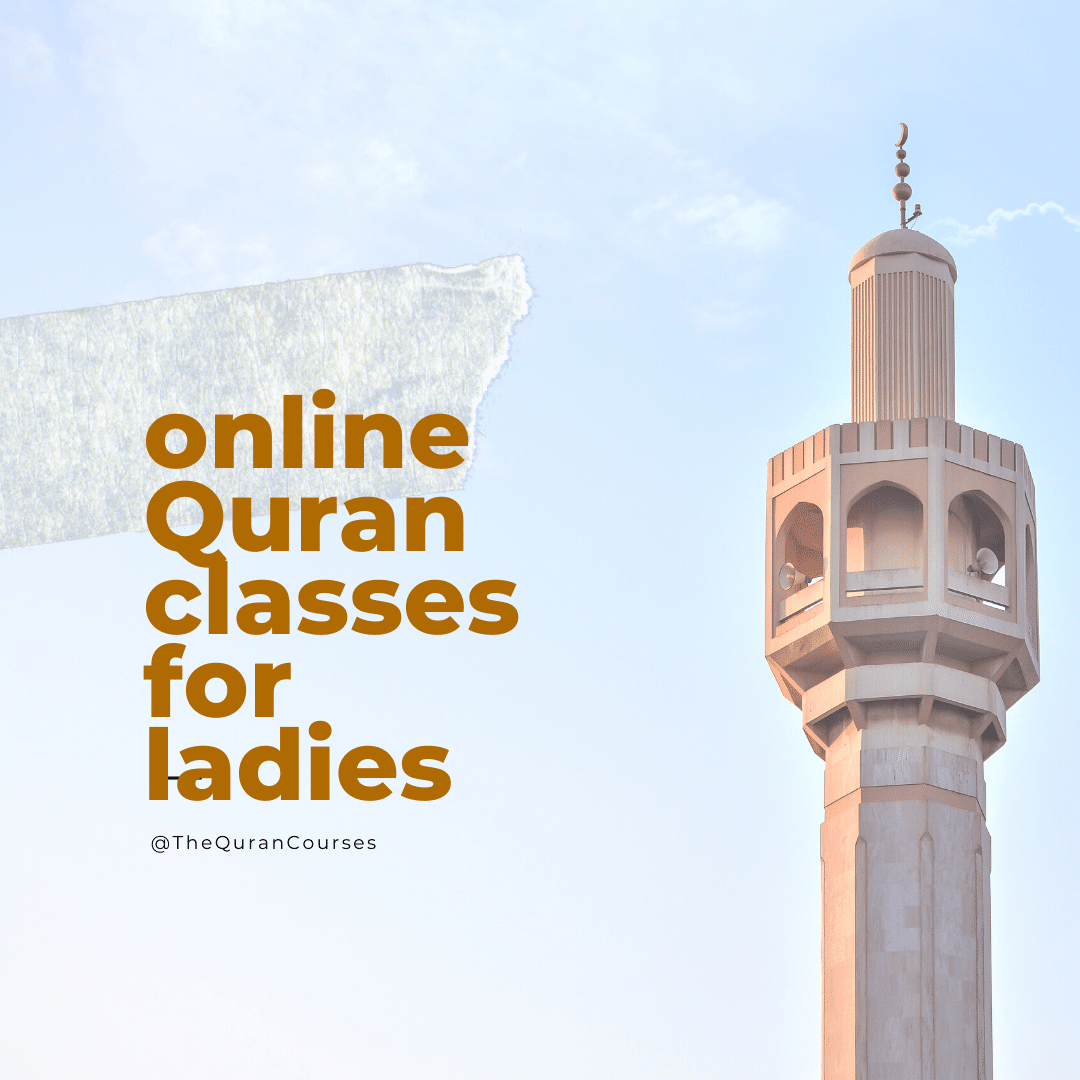 You can learn the Quran digitally from experts.
The best-certified professors around the globe teach online Quran classes for lady's Quran programs.
We choose educators who serve as role models in their communities by exemplifying Islamic principles through their extensive Tajweed knowledge and personal conduct.
All of our instructors have completed Tarteel Online's teacher training program and are Hafiz, Qari, and Alum University or institution graduates.
To ensure that our teachers' qualifications are genuine and their references are confirmed, we do thorough background checks on each of them.
Check out more courses: Learning Arabic for beginners