Many people are interested in reading about Yusuf Estes due to his rich life and the dramatic changes he was subjected to. So if you are interested, this article will get you covered.

Join Now to Get 2 FREE trial classes
learn Quran online
Yusuf Estes  was Born to A Musical Christian Family
'Skip' Estes, the son of a devout Christian family in Ohio, was born in 1944. His parents both played piano and clarinet, including his mother. In 1949, Joseph and his family made the long journey to Houston, Texas, where they settled. A year later, he was confirmed as a member of the Disciples of Christ.
Rich Scholarly Ancestry
It was initially said that Yusuf Estes' family had a long history of Andalusian instructors extending back to the early Muslim era in Spain, the "Ostaz" Family. According to legend, they moved to England and changed their surname to "Estes," which eventually became "Estes." Doubts have been thrown on the historical veracity of this assertion, which seems to have been stopped after 2008.
Music, Show Business, NASA, and Jesus
While studying music in the early '60s, Yusuf Estes "Skip" Estes became an accordion player for major musicals in 1968. As a grandstand and traveling roadshow performer, he was well-known. In the 1960s, he even had some involvement with NASA. A music retailer in the 1970s, he eventually transitioned to music ministry, sharing his faith in Jesus Christ and the Bible with others via his passion for music.
Skippy, the Clown
Joseph was renowned for his sense of wit. Many people are startled to learn that he used to perform as a real-life clown on stage. Local audiences loved to chuckle at the antics of "Skippy the Clown." Pony rides for youngsters are also available from Skippy.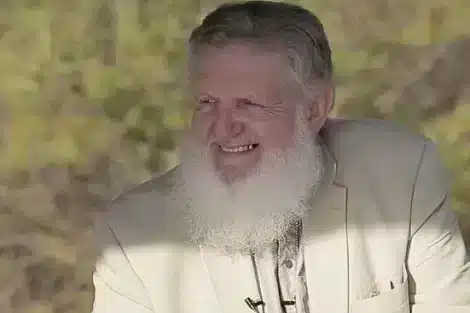 Music Stores, Politics, and Financial Success
The Concerned Christian Center, where Yusuf Estes worked with his father, was founded by Joseph and his father. Their political careers intersected in the early 1980s when they both served on the Texas Governor's Conference for Business Leaders boards. The "Estes Music Jamboree" was the name of a television show he hosted throughout his business career, including a network of music shops. In addition, several sources suggest that Joseph had a lavish lifestyle, including luxurious residences, automobiles, boats, and aircraft.
A Doctorate in Christian Theology
Unverified tales abound that Joseph went to school for Christian theology and earned a Ph.D. in it. It's worth noting that although a few groups are now referring to him as "Dr. Yusuf Estes," there's no evidence to back up this allegation. However, there is no indication of what school he received his degree from, what he studied there for his bachelor's or master's, what necessary degrees he had to get it, or how many years he spent researching to support it. In addition, none of his publicly published autobiographies, written throughout the years mention such a formal education. So no one should be surprised if they get an official letter from the university saying that Yusuf Estes is a "Doctor of Theology" (or a "Divinity."
In addition, many Arabic-speaking individuals think that Yusuf Estes was a former priest because of the frequent allegations in the Arabic-speaking world. Despite Yusuf Estes's denials that this is the case, the title (القسيس) or (القس السابق  ) continues to be used in many of his Arabic-language films, despite its obvious falsity.
Accepted Islam in 1991
In 1991, Yusuf Estes's father introduced him to an Egyptian Muslim. Joseph attempted to get him to believe in Jesus and become a Christian as soon as he met him. Although Islam was presented in a manner that Joseph found acceptable, it seems that the Muslim prompted Joseph to reevaluate his religious beliefs. In July 1991, Joseph "Skip" Estes publicly converted to Islam and took the Muslim name, Yusuf.
Transformations
Both Joseph and Skippy the Clown morphed into "Skippy the Funny Sheik" when Yusuf started to deliver lectures about Islam and why he joined it, laced with his usual clownish humor. Then, in the 1990s, he started traveling across the nation, presenting talks on his conversion experience to Muslim and Christian groups. Again, he found his place as an engaging storyteller to largely youthful audiences. As he began to lecture on various Islamic issues, he became a popular favorite, and worldwide invites poured in. At the turn of the century, the once-grandstanding road-trip comedian would become an Islamic preacher worldwide.
International Preaching
As a result, Yusuf initiated a worldwide lecture tour. The list of places he's visited is endless: Egypt; Morocco; Pakistan; Saudi Arabia; Kuwait; Qatar; Bahrain; Turkey; Sri Lanka; Australia; the United Kingdom; Ireland; Scotland; Denmark; Norway; Sweden; Canada; Mexico; the Caribbean; Trinidad; the Dutch Antilles; Barbados; India; Japan; and on and on.
U.S. Chaplain & U.N. Delegate
The U.S. government employed Yusuf Estes as a prison chaplain in several federal prisons in the United States. For the United Nations World Peace Summit in 2000, he was a Muslim representative.
Lectures, Web-Casts, TV Shows
Yusuf Estes has delivered hundreds of talks, written several papers, and set up thousands of websites while traversing the globe. In mosques and schools, he launched live webcasting and video conferencing. Having been on several Islamic television programs, he decided to create his American television network.
Formal Islamic Studies
Yusuf Estes stated in a 2006 book that he was a student of Islamic wisdom.
He has also made vague claims about studying with persons he refers to as "the top experts on the planet" and exact discussing rules with them. Yusuf Estes sometimes asserts directly or indirectly that he is an Islamic scholar, although he also expressly denies this claim at other times.
Aqeedah (Beliefs)
Yusuf Estes asserts publicly that he adheres to an orthodox interpretation of Islam based on the Quran and Sunnah. Nonetheless, owing to his lack of understanding of the fundamental Islamic teachings, he often breaches the fundamental Muslim belief system with some extremely severe and stunning mistakes. Because most of the circles in which he works are composed of ordinary Muslims like himself, several harmful blunders have gone undetected for years. He has been disseminating the Jahmiyyah Sect's teachings regarding the Quran and other unpleasant innovations to unwary Muslim audiences worldwide for the past decade or more, as seen throughout this page.