An entire team of women specialists offers online Tajweed classes for sisters with accredited certificates in Tajweed. Learn more about this course provided by The Quran and its most essential advantages by looking at this topic.

Join Now to Get 2 FREE trial classes
learn Quran online
Online Tajweed classes for sisters
The Quran, Islam's sacred text, is usually considered the best work of classical literature.
It is divided into 114 chapters, each with a different stanza.
Each Muslim must read and comprehend the Quran's verses as Allah (SWT) directed to improve oneself and walk on the correct road of Islam to achieve Jannah.
For every Muslim, memorizing the Quran is essential.
A Hafiz is someone who memorizes the whole Quran.
One needs to rely on commentary or Tafsir to comprehend the Quran fully.
We offer you the best course in learning Tajweed and specialized women teachers to provide Online Tajweed classes for sisters.
Why is it necessary to learn the Quran?
For both Muslim men and women, knowing the Quran is essential.
But why should women read the Quran and get Online Tajweed classes for sisters is a beautiful chance for them?
In society, Muslim sisters perform a critical role.
They play a crucial role in forming Islamic civilization by raising their children by Islamic beliefs.
As a result, a woman must receive proper Islamic knowledge, and the only way to do so is to memorize the Holy Quran and comprehend its meanings.
Women account for almost half of the entire population.
A fundamental difficulty is that if Muslim females do not receive knowledge in Islamic studies, a considerable portion of the Muslim community will not contribute to the advancement of Muslim society.
As a result, teaching the Quran to Muslim ladies will aid in the growth of Islamic civilization.
What Is the Best Way to Begin Studying Tajweed?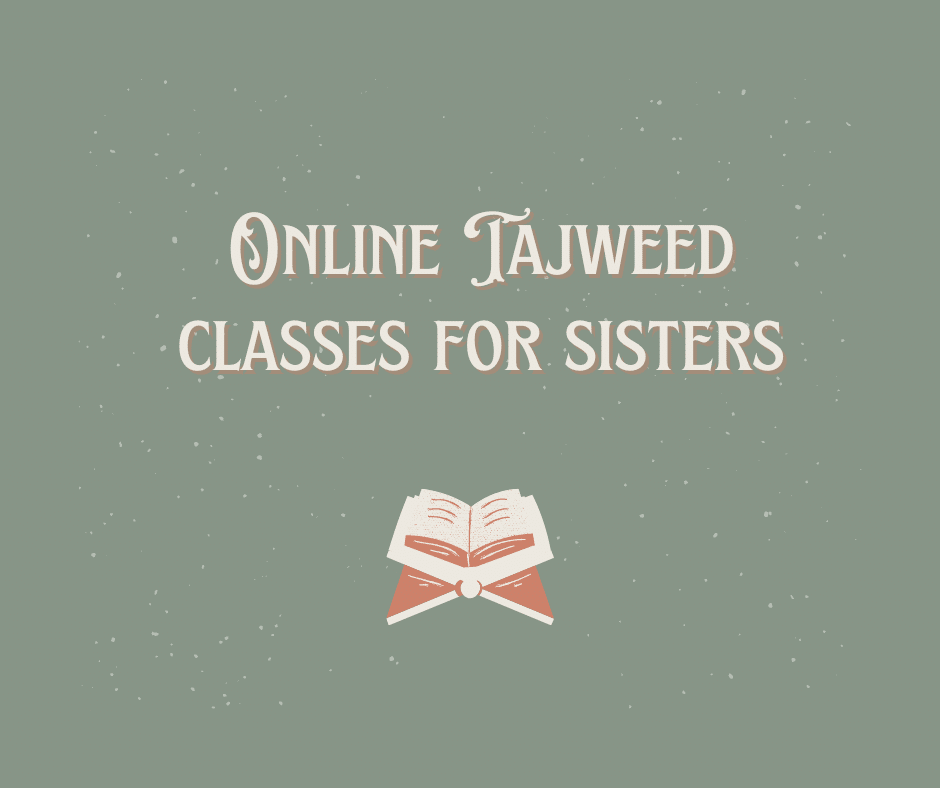 Many Muslims may wonder how they may study Tajweed Quran.
Those who live in non-Muslim nations and cannot locate Masjids or Islamic centers are particularly affected.
Fortunately, you've arrived at the ideal location!
You may learn Quran with Tajweed for beginners, intermediates, or advanced students from the comfort of your home in only a few clicks!
The Quran courses provide the most excellent online Tajweed course, allowing you to learn Tajweed for beginners online step-by-step and set your study schedule.
Is it possible to learn Tajweed from the comfort of your own home?
There are various online tajweed learning providers; nevertheless, several characteristics distinguish The Quran Course's "Online Tajweed classes for sisters course" from the others.
The following are some of the benefits of our online Tajweed course:
Adaptable Courses
The Quran Course's offers a wide range of courses.
We provide diverse routes from the Noorani Qaida course to the Online Tafseer course.
Furthermore, we provide distinct classes to children and adults to ensure everyone receives a high-quality education.
Trial Classes are available for free | Online Tajweed classes for sisters
We realize that finding the correct online tajweed course and teacher who provides Tajweed lessons in English for yourself or your children may be a complex undertaking, especially if it is your first time, since you may have many questions, but don't worry.
We provide two free online Tajweed lessons for sisters and brothers at The Quran Courses so that you may better grasp our teaching techniques and processes.
If you like the trial lessons, we'll tailor a course based on your specific goals and requirements.
In addition, during the free trial session, the teacher will analyze your ability for the systems to meet your needs and expectations.
Tutors who have been verified and certified
As previously said, we have diverse courses to choose from.
Each class is taught by a team of experts with a wealth of expertise and experience.
The Quran Courses and our teachers guide you excellently and give thorough feedback on your progress during your Tajweed courses online, allowing you to enhance your learning skills.
Our instructors are native Arabs who are also fluent in English, ensuring a smooth and practical learning experience free of communication barriers.
We have certified teachers at The Quran Courses who have obtained an Ijazah, a license indicating that a higher ascendancy has authorized one to teach the Holy Quran recitation with Tajweed.
Most of them have graduated from Al-Azhar University, one of the most prestigious universities in the Islamic world.
Online Tajweed classes for sisters | Study Plans that Have Been Well-Constructed
Our study regimens are well-structured and tailored to the needs of individual pupils.
Each month, we have a set number of lectures scheduled, and after the month, each student receives a report that allows them to assess their progress and learn to read the Quran with Tajweed properly.
If a student misses a session due to a genuine cause, we can schedule makeup lectures so they can finish all of their lessons before the end of the month without any penalties.